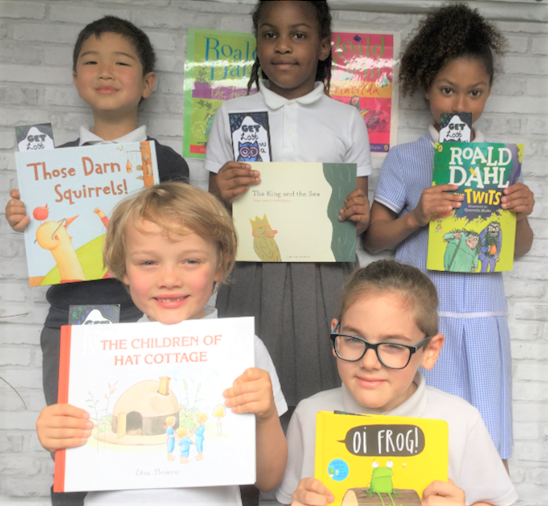 Learn to Love to Read has received over £600 from The Roche School, having been one of the Roche's supported charities for the past two years.
As well as financial support the Roche has taken part in projects such as a favourite book gifting: the Roche pupils donated new copies of their favourite books, along with bookmarks with a message explaining why the book had been chosen, to children at one of our partner schools.
In turn, Learn to Love to Read arranged for our Story Spinner to write a Ten Word Tale based on ten words chosen by children at the school. The story mentions the Roche and is currently one of our Story Walks.
Learn to Love to Read founder Teresa Harris said: 'My two children, now aged 24 and 26, were pupils at the Roche and it has been a real joy to reconnect with this wonderful school. We've loved being able to engage with pupils at the Roche to encourage their love of stories. We're so grateful for the support we've received and must give a special thanks to Miss Olga and all the Red / Turner House pupils for their brilliant fundraising.'