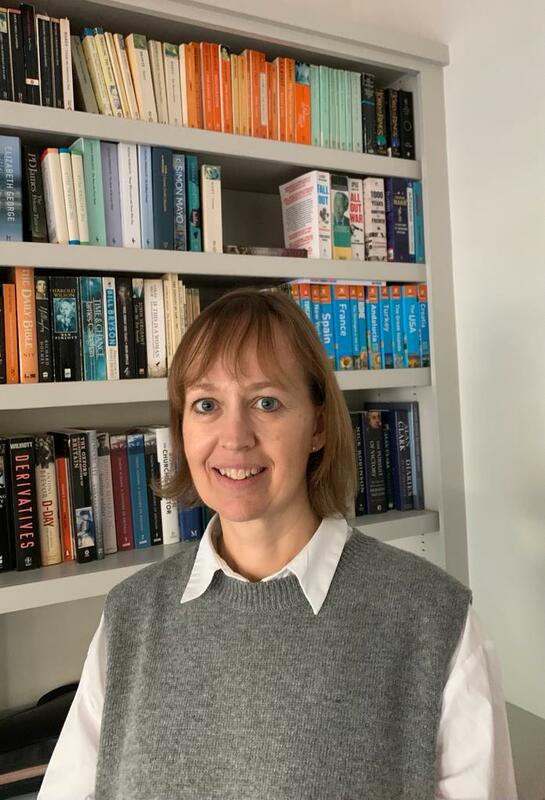 'It's challenging, it's a responsibility, but it's rewarding.'
Jackie Carson is talking about her work as a trustee for Learn to Love to Read as part of Trustees Week on 1-5 November.
She first became involved with the charity when long-time friend and Learn to Love to Read founder Teresa Harris took her out for dinner and told her she had something in mind for her. 'It sounded rather ominous,' says Jackie, but she agreed to Teresa's proposal that she join Learn to Love to Read's board of trustees and hasn't looked back.
She has found it very rewarding. 'I'm constantly amazed, energised and inspired by everything the team have achieved. It's really impressive,' she says. 'I always describe Learn to Love to Read as a small charity that does amazing things.'
Jackie's background as a lawyer means she is at home with the legal obligations and responsibilities that the role brings. The trustees must meet regularly, scrutinise what the team have been doing over the past few months and what they are planning to do going forward, look at the charity's accounts, review where the funding is coming from and ensure that the money is being spent wisely, examine risk and be prepared to ask questions such as what, how and why.
But the trustees also have a supportive role, providing advice and guidance which is why, as Jackie explains, it's important to have 'trustees with all sorts of experience and none at all – because then there's a broad group of people with different skills.'
Her advice to those considering a trustee role? 'I would encourage people to get involved. Charities need trustees to volunteer: they can't operate without them.'