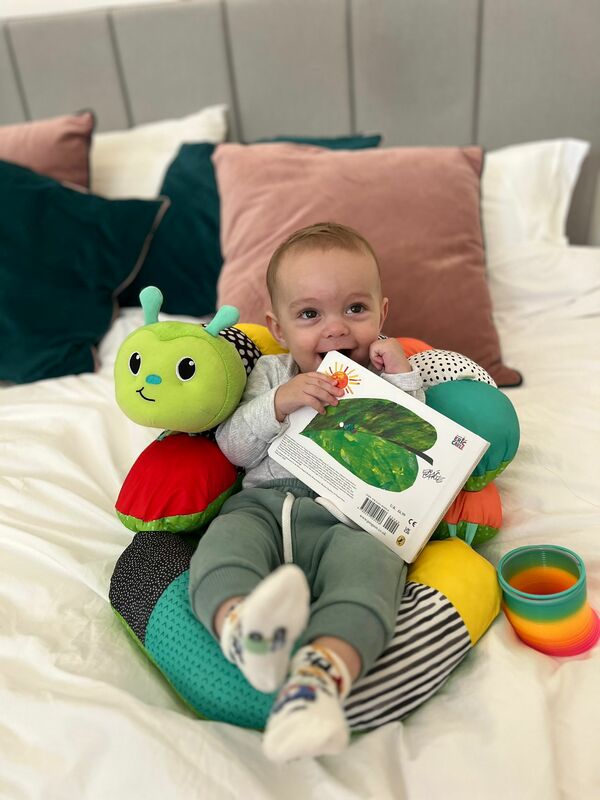 We're so grateful that Francesca has chosen to support Learn to Love to Read for her first ever half marathon. And it's great to see that baby Teddy's already an enthusiastic book lover - it's never to early to start sharing books with your baby.
Francesca says: "Here's me turning the same colour as my top on a training run this morning! I've never done a half marathon before and I had my first baby six months ago so I certainly won't be going for any records on October 8th… I'd just be delighted to finish the course in support of such a brilliant cause. This photo shows my son, Teddy, at the very start of his reading journey - getting his (proverbial) teeth stuck into a classic - 'The Very Hungry Caterpillar'."
Francesca is taking part in the Royal Parks Half Marathon on 8th October to raise funds for Learn to Love to Read. To help her reach her target, you can donate via Just Giving.