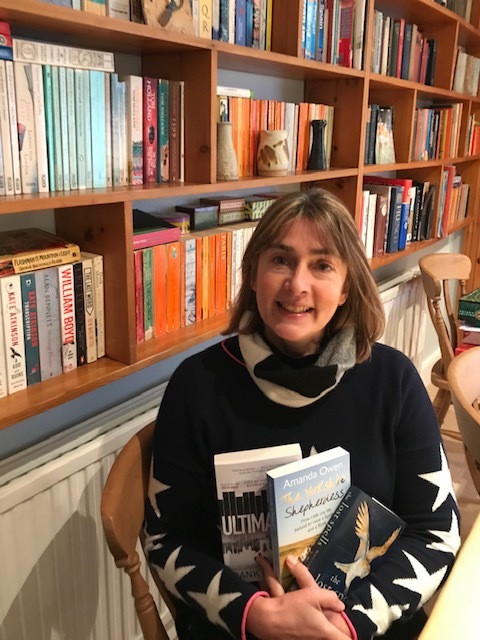 'I worry about the impact of lockdown on our children at Learn to Love to Read and think of them often. Parents face enormous pressures at the moment and I fear that in the long list of priorities, reading may be near the bottom for many.'
Katie has been volunteering with Learn to Love to Read for over six years and she's impressed by how the charity's worked to help families at home with their children during lockdown: distributing activity packs for families with few resources; collecting and creating online resources; producing new Ten Word Tales where children can enjoy spotting the ten words that inspired the story; helping their partner schools link up with organisations tackling the digital divide; and offering early literacy classes and parent training online.
But most of all she's excited to get back to volunteering: 'I've been allocated a child for my first online reading session and I'm thrilled that we're able to continue to support children with their reading,' she says.
She's passionate about the benefits a Learn to Love to Read volunteer brings to the children they read with:
There's helping reluctant readers engage with their reading, establishing relationships with the children, getting the building blocks of reading into place then stretching them with more challenging material.
'We can tune into their interests and find books that really appeal to them: trains, aliens, fairies, ponies, evil scientists, the list is endless. Looking at books moves beyond mechanical learning; we have fun with silly accents, role play, tongue twisters, guessing how the plot will play out.'
She remembers a boy she read with a couple of years ago: 'I was struggling to find something that he could engage with, then I discovered the Alien Adventure books. Recently this boy came up to me and said "I'm still reading the Alien Adventures," and he gave me a quick potted update.'
Beyond teaching children the mechanics of reading she thinks it's about 'getting them fired up about reading and seeing it as something that can enhance their lives.
'It's a little world that they can escape into, it gives them nice thoughts, worlds to move around in inside their head.'
When she began as a volunteer her only experience was regularly reading to her two sons, and she was 'struck by the fact that for a lot of children sadly that isn't the norm, you know everyone is so busy these days that reading can be put on the backburner.'
She felt supported both by Learn to Love to Read and by the staff at the school she volunteers at. Learn to Love to Read provides comprehensive training, with refresher courses if you want, as well as specific training geared to volunteering online. And 'the staff who work with the children really do understand the value of that one-to-one reading time, Sadly a lot of the children we read with, other than the reading that they do with teachers or classroom assistants, won't have any other one-to-one reading during the day. So that time is really valuable and that's understood and protected by the staff at the school.'
She's found her time as a volunteer incredibly rewarding. 'There's a genuine worry that children are missing out on vital life skills if they can't read.
'You know if you can't read, it's not just books. You can't read a newspaper, you can't fill in forms, applications for jobs are going to be harder, and also there's a lot of shame associated with not being able to read, a lack of self-esteem.
'Reading well, with confidence, does give you a lot more life chances. It's something so many of us take for granted but for some people it's a real struggle.
'It's so easy to fall behind. There's nothing worse than seeing people racing on and you're standing still. It's so sad, you don't want that for any child.
'Volunteering for Learn to Love to Read helps you change that.'