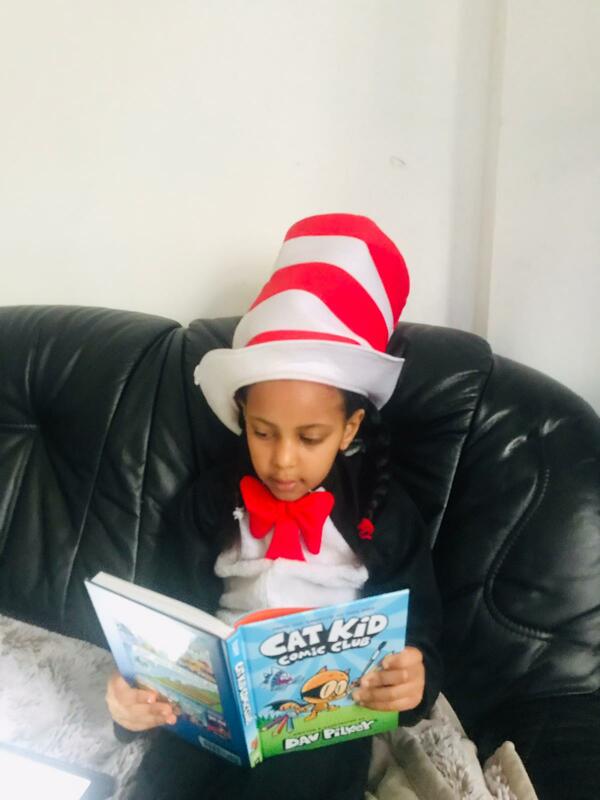 Betty is talking about her son Levi and the difference Learn to Love to Read has made, not just to his life, but to the whole family's.
She first got to know Learn to Love to Read when a volunteer started to read with Levi at his primary school. When she heard about the reading and craft events Learn to Love to Read run for pre-schoolers she took her daughters, Kaziah and Genesis, along as well.
Now, she explains, 'Levi can't stop reading books… Kaziah will read anything she finds. With Genesis, her confidence came, and when she went to nursery, she knew what to do.'
Levi had started school lacking in confidence, Betty says. 'He was shy so he couldn't read. His reading was so stuck, he was so stuck, but they made him change. Through Learn to Love to Read his confidence came up and he tried to read quicker and faster. Everything changed.
'Now, Levi reads more than two books a day: which he never did before. He wants to buy books! When we go out he says "Mummy, you are in H&M, let me go to Waterstones!"'
Betty remembers when she first had Levi, like many parents she was unsure of how and what to read with him.
'I had no experience, nobody helped me with reading. I used to take him to the library, but not that much.'
With Learn to Love to Read she found help and support, not just for her children, but for herself as a parent too.
'I love Learn to Love to Read. It changed a lot of things for us. Even for me, I learned a lot. It boosted me and it boosts my kids as well. I learn, my children learn, we learn together. We learn to love to read.'
Recently Levi wrote a poem for a competition at school and he won.
'I am very proud of him,' says Betty. 'They gave him a certificate and want to publish it in his name. All of this has come because of Learn to Love to Read. I am so happy, I am so proud, we are so blessed.'